Operational Team
·
Gothenburg
·
Temporarily Remote
Kundservicemedarbetare inom sport- och evenemangsresor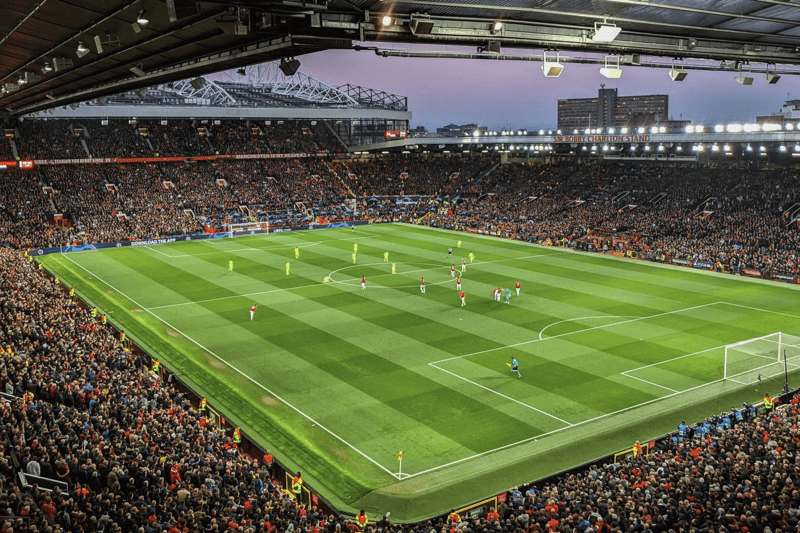 Brinner du för sport och idrott? Låter evenemang såsom El Clasico, F1 Grand Prix, Wimbledon, VM och EM spännande? Detta är en jobbmöjlighet för dig som brinner för kundservice och vill bidra till att skapa oförglömliga upplevelser!

OLKA Sportresor är en av Sveriges största sportresearrangörer och har varit verksamma i resebranschen sedan slutet av 1970-talet. Företaget arrangerar träningsläger och cuper för idrottsföreningar, fotbollsresor till Europas toppligor, NHL, Formel-1, konferensresor och andra evenemang som EM- & VM i olika sporter. OLKA Sportresor är sedan många år ett starkt och välkänt varumärke med ett unikt kontaktnät i sin nisch. Årligen reser mellan 25 000 – 30 000 resenärer med OLKA och merparten av företagets kunder väljer dem på grund av deras höga servicenivå samt tryggheten. Företagets kontor är beläget i fräscha lokaler i centrala Göteborg/Haga.
Dina arbetsuppgifter:
Som kundservicemedarbetare hos OLKA Sportresor kommer du att hantera kundärenden både via mejl och telefon främst via vår e-handelsplattform i OLKA Express. Du ansvarar för att ta fram, anpassa och erbjuda kunderna lösningar utifrån varje kunds unika förfrågningar. Du kommer också arbeta administrativt med att bland annat skicka ut biljetter, hantera bokningar i bokningssystem och skräddarsy paket utefter kundernas önskemål.
Hos OLKA är service och försäljning en naturlig del av det dagliga arbetet och en förutsättning för att kunna leverera en bra kundupplevelse. Här jobbar ett ambitiöst gäng som alltid finns till hands för frågor, stöttning och gemenskap. Teamkänslan är stark på kontoret och här finns alltid nära till skratt samtidigt som professionalism och utveckling står högt i kurs.
Din profil:
Som person ser vi gärna att du har en god servicekänsla, är noggrann, engagerad och lyhörd för kundens behov. Du besitter bra struktureringsförmåga vilket möjliggör en god överblick av ditt arbete och att du snabbt kan prioritera, prioritera om och växla mellan många olika arbetsuppgifter. För dig är det en självklarhet att vara en lagspelare och tillsammans lösa de dagliga utmaningar som uppstår. Vidare ser vi gärna att du ett brinnande sportintresse och att du följer stora evenemang veckovis såsom Premier League, Champions League, F1 mm. Stor vikt kommer att läggas vid personlig lämplighet.
Vi söker dig som:
Har tidigare arbetserfarenhet inom servicebranschen
Har mycket goda kunskaper i svenska och engelska i både tal och skrift
Har god datavana
Erfarenhet av försäljning eller från resebranschen är meriterande men inget krav.
Kan du även något av språken danska, norska, tyska eller finska ser vi det som meriterande men inget krav.
Övrigt
Omfattning: Heltid
Arbetstid: mån-fre 08-17 med viss flexibilitet.
Plats: Norra Allégatan 2, Göteborg
Startdatum: Augusti/september eller enligt överenskommelse
Anställningsform: Tillsvidareanställning som inleds med 6 månaders provanställning
Detta är en rekrytering där du blir anställd hos OLKA Sportresor i Göteborg. I denna rekrytering samarbetar OLKA Sportresor i Göteborg AB med OnePartnerGroup. Frågor om tjänsten hänvisas därför till ansvarig rekryterare Rebecka Svensson på 0723774920 eller rebecka.svensson@onepartnergroup.se.
Vad händer efter min ansökan?
Innan sista ansökningsdag har passerat går vi igenom din ansökan för att se hur väl din profil matchar kraven för tjänsten. Ser vi dig som en av våra potentiella kandidater kommer vi kontakta dig för en intervju. Om du inte går vidare i processen blir du informerad om detta senast när vi har tillsatt tjänsten.
Avdelning

Locations

Gothenburg

Remote status

Temporarily Remote
OUR VALUES
Passionate team players

"We are passionate team players who always help each other and our customers. Together we create a team that loves what we do, to help athletes, clubs and sports fans reach / experience their dreams."

Safe and committed

"We care about each other and our surroundings. We are responsive, rejoice in good achievements and help each other achieve success."

Quality and skills

"With quality and competence shall we lead OLKA into the future. We should be an obvious choice for those customers who demand high quality and specialized expertise in our various areas."
WORKPLACE AND CULTURE
We focus on employees who are passionate about sports and experiencing new cultures. We believe that the best recipe for success is to have fun at work.

About OLKA Sportresor
We are specialists in combining life's two great pleasures; sports and travel! Our main focus is training camps and youth tournaments in various sports but also football tickets. We operate in Sweden, Norway and Denmark.

Operational Team
·
Gothenburg
·
Temporarily Remote
Kundservicemedarbetare inom sport- och evenemangsresor
Loading application form