Karlstad: Bengt-Martins & Cruisemarket
·
Hybrid Remote
Resesäljare/Kryssningsspecialist till Bengt-Martins & Cruisemarket i Karlstad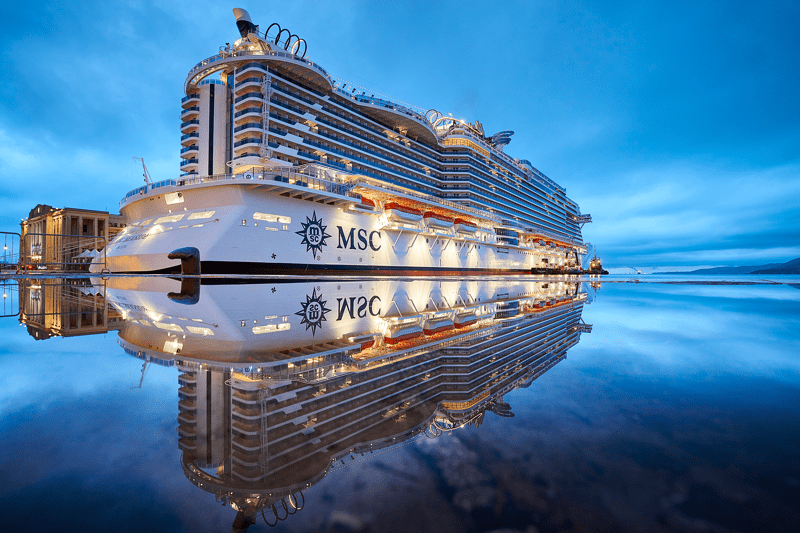 Är du en relationsskapande och inspirerande person med erfarenhet av försäljning? Vill du arbeta i en positiv miljö med ett högt tempo och högt uppsatta mål? Hos oss får du vara en del av ett härligt team och på en arbetsplats som präglas av respekt, kompetens och energi? Vi söker nu en engagerad, ambitiös och handlingskraftig resesäljare/kryssningsspecialist.
Det här innebär tjänsten
Tjänsten som resesäljare/kryssningsspecialist innebär kvalificerad försäljning av resor som kräver en stor produkt, destinations- och systemkunskap men framför allt en försäljningstalang. Genom att göra en snabb och träffsäker behovsanalys ger du förslag till kunden utifrån kundens efterfrågan, gärna med en överraskande twist.
Denna tjänst innebär främst försäljning kryssningar i möte med kund i telefon eller via andra digitala verktyg. Du är införstådd med dina kundgruppers skiftande förväntningar. Din huvudsakliga arbetsuppgift är försäljning i en digital miljö.
Din profil
Vi söker dig som brinner för försäljning och gillar att ha koll på såväl de senaste resetrenderna inom ditt område som dina säljsiffror. Du är full av energi, har ett högt driv och är en van problemlösare. Du är en förebild som engagerad säljare och ser möjligheter hellre än problem. För att ha en långsiktigt och hög försäljning knyter du till dig återkommande kunder samt bearbetar nya kunder. När kunden inte söker dig så söker du upp kunden.
Du trivs i ett arbete med högt tempo under eget ansvar och du känner en tillfredsställelse i att göra goda affärer. Även om du har fokus på personliga säljmål ser du också vikten av att jobba i grupp och uppnå gemensamma mål inom gruppen.
Kvalifikationer
Vi vill att du har:
- Erfarenhet av arbete med semesterreseförsäljning
- Erfarenhet att sälja kryssningar och eller frekvent använt kryssning som semesterform.
- Goda försäljningsresultat
- Goda destinationskunskaper framförallt i Medelhavet och Karibien/USA.
- Goda kunskaper i svenska och engelska i såväl tal som skrift
Meriterande är erfarenhet av uppdatering av websidor.
Placering
I första hand Karlstad men även möjlighet till distansarbete med regelbundna besök på kontoret i Karlstad.
Omfattning
Tjänsten är en tillsvidareanställning (med provanställning) på heltid.
Tillträde
Enligt överenskommelse
Kontakt
Har du frågor om tjänsten, kontakta VD Lars Olsson på: 0708-154 375 eller på: lars.olsson@bengt-martins.se
Ansökan
Du är välkommen men din ansökan senast den 31 aug via vår karriärsida. Klicka på knappen "Klart jag vill ansöka!" där du laddar upp ditt CV och ditt personliga brev.
Urvalsprocessen genomförs löpande så skicka in din ansökan redan idag 😊
Locations

Karlstad: Bengt-Martins & Cruisemarket

Remote status

Hybrid Remote
Karlstad: Bengt-Martins & Cruisemarket
OUR VALUES
Passionate team players

"We are passionate team players who always help each other and our customers. Together we create a team that loves what we do, to help athletes, clubs and sports fans reach / experience their dreams."

Safe and committed

"We care about each other and our surroundings. We are responsive, rejoice in good achievements and help each other achieve success."

Quality and skills

"With quality and competence shall we lead OLKA into the future. We should be an obvious choice for those customers who demand high quality and specialized expertise in our various areas."
WORKPLACE AND CULTURE
We focus on employees who are passionate about sports and experiencing new cultures. We believe that the best recipe for success is to have fun at work.

About OLKA Sportresor
We are specialists in combining life's two great pleasures; sports and travel! Our main focus is training camps and youth tournaments in various sports but also football tickets. We operate in Sweden, Norway and Denmark.

Karlstad: Bengt-Martins & Cruisemarket
·
Hybrid Remote
Resesäljare/Kryssningsspecialist till Bengt-Martins & Cruisemarket i Karlstad
Loading application form